I was going to post a pic for Joe yesterday and I forgot. I was so busy being in a pissy mood. Sorry Joe!!!
Now you can do two things at once on the golf course:) It's called an old farts golf cart...I just cracked me up when I saw it.
I need me one of them for going grocery shopping.LOL..cause I'm gettin there... I'd love being truckin through town on this baby...shit or get off the pot..says I.
But, I may be a teeenie weenie bit of a crack pot....:) do you think?
I also made a banana tortesortof... I got the recipe on someone's blog, but I can't for the love of me remember who's it was. It was a guy, but can't remember his name.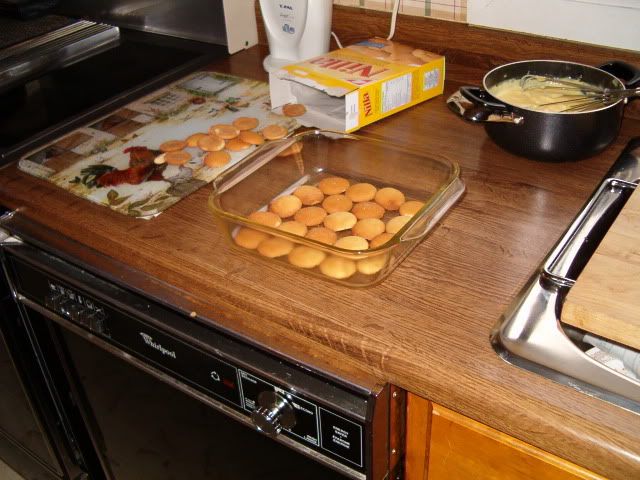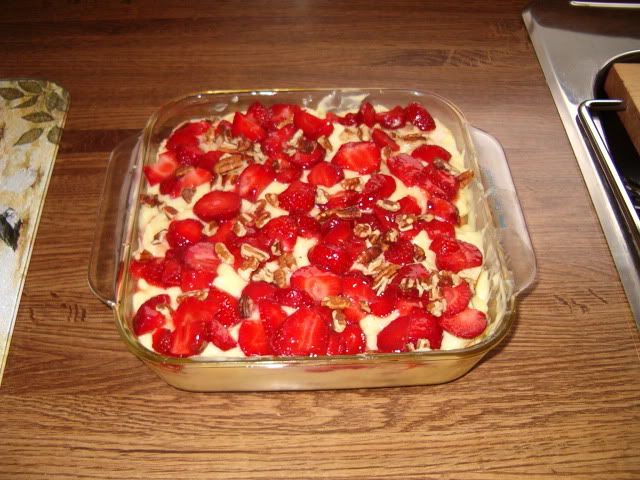 It's really easy too...all you do is line a pan with Nila wafers, pour over some vanilla pudding (not instant) then a layer of bananas, and then start over until you reach the top. I had fresh strawberries in the fridge, so I just topped it off with them. I served with a glob of whipping cream on top! It was pretty good.
Guess I better run, I'm expecting the Atittude Adjustment group here tonight...good times!
I'll get over this photo stuff soon enough, so don't be worried. My attention span is way to short to do anything more than 4 times.
I bid you adieu..