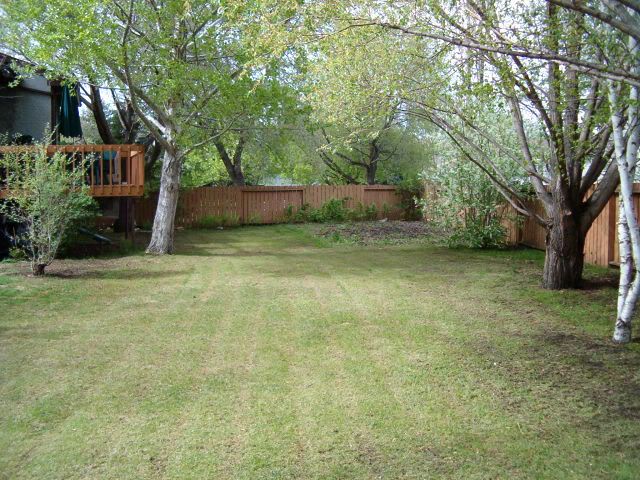 We spent the entire afternoon mowing, raking and thatching the back 40. My aching back!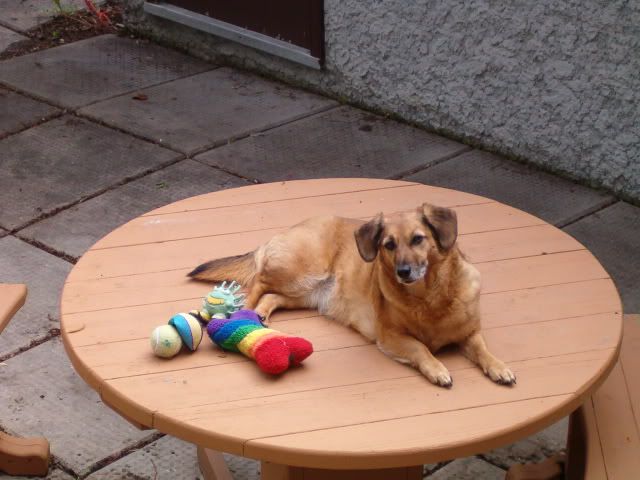 Queen Penny decided to sit on the pickanick table to observe two old farts falling down and not being able to get back up. Medic!!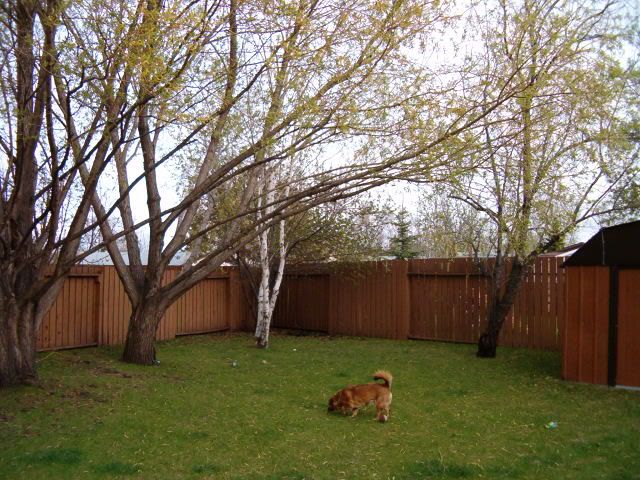 This the other side of the yard...big huh? sigh...
The long weekend is coming to a close, and I haven't done half the stuff I planned on. I did however, figure out how to but a pic on the sidebar...whoah...I musta been eating some "smart pills" or sumthing.
To celebrate this Victoria day...I will leave something distinctly Canadian!


You should the other side of bill....oh babbbby!!! I didn't post it fearing everyone would think I am a real PIG. (as opposed to the little one I am now)