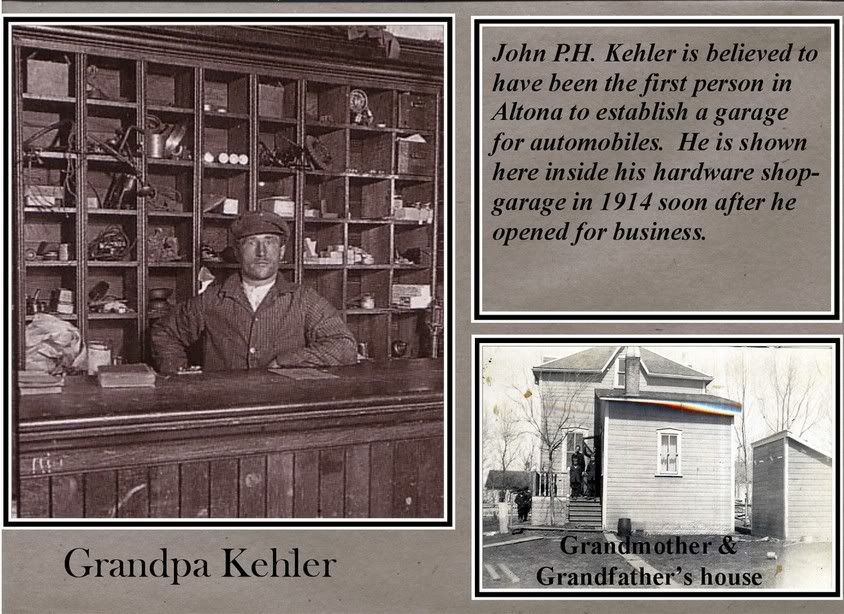 Grandpa Kehler started the first garage in our town.
He was my fathers dad, and I never got to meet my gramdmother on
this side of the family as she died before I was born. My grandfather
was a well respected man in our community. After Grandmother died
he had a "housekeeper, " who became our surrogate grandma..we just loved
her. After grandpa sold the house you see on the picture, he build a house
right across the street from ours. My bro and I just loved having him so
close, because he would always give us a "nickel"....whoo ..off to the
store. And his housekeeper was a wonderful woman too...once a week...for
sure, when she would see Garry or me outside, she would yell...Gedddy...or
Jonnnie...come...I have someting four yus..come come...we would run over
and it would always be O Henry bars and other candy. No wonder all my
teeth are gone to shit these days....but I it was worth it.....good memories.
After viewing this, I have no idea why all the text is all ge-put...ahhh so it goes..